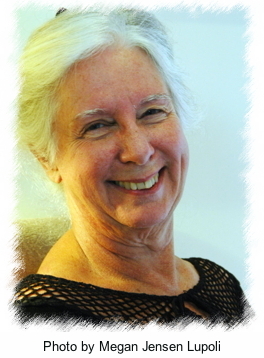 About B. L. Jensen
Ms. Jensen was born in Chicago, Illinois in 1942. A good share of her childhood was spent in Ohio. During her high school years, she lived in Sheffield Lake and graduated from Brookside High School. In 1964, she received a degree in mathematics with a minor in the sciences from Miami University, Oxford, Ohio. It was there that she met her husband of 55+ years. Their family consists of 1 son (deceased), 2 beautiful daughters, 2 handsome sons-in-law, and 6 absolutely gorgeous, intelligent, and talented grandchildren.
In the area of Christian education, Ms. Jensen wrote, produced and directed a play called "Getting Together" which linked Creation and Evolution. In addition, she wrote over 100 "Stewardship Papers" which linked the Bible, math, and science to everyday life. Readers of these single-paged commentaries have distributed them throughout many Christian denominations in the United States, as well as to several other countries. She also instituted a unique educational program for 3 to 5 year olds, wrote and taught the lessons, while introducing Montessori teaching techniques and Montessori equipment into the church school classroom. Shortly thereafter, Ms. Jensen was licensed to preach in the Episcopal Church, and was often asked to exercise that function.
As a trained analyst in math and science, Ms. Jensen worked in the field of mathematics research for most of her career. During that time she became an award winning writer in two genres: Technical and short story writing. For the last 37 years, her field of concentration has centered around the first book of the Bible and an examination of data in a variety of sciences.